What Can I Expect?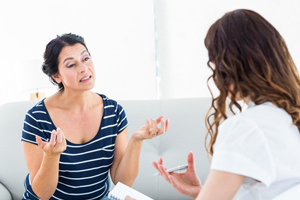 What can you expect from a hypnotherapy session?
On your Complimentary Session we will spend time talking about what you want to work on as well as the realistic expectations of how hypnotherapy can help. I will then provide you with enough information to determine if you would like to schedule a hypnotherapy session.
Should you decide to book a session, my goals during this session is for you to first teach me how to have your issue. The more I can understand, the more insight and assistance I can provide to you. I will ask you several key questions to help us uncover the subconscious perception as it relates to your reason for the session. This pre-talk is very important as it provides me with a clear understanding of what we will be working to resolve and it will provide the pathway for me to know exactly what we need to do to help you achieve your desired outcome.
After our pre-talk the next step can vary depending upon your goals. The most important thing is to know is that hypnosis is a natural, altered state of mind. When in hypnosis, you are fully in control, you will never do anything or say anything against your own inner will, and you will remember everything from the session. Hypnosis establishes a communication between your conscious and subconscious mind. It is very safe and very effective.